National Science Foundation
2022 Summer Undergraduate Research Fellowships in
Sensor Science and Engineering
Electrical and Computer Engineering Department
Frontier Institute for Research in Sensor Technologies (FIRST)
University of Maine
10 Week Program: June 6 to Aug 12, 2022
 Online Application : Please use NSF's Common Application Portal (https://www.nsfetap.org/) . Please register at the Portal (Applicants ->General Info), and submit your application. You can submit your application to multiple REU Sites through the Portal.
Application Deadline: 

Feb 28, 2022
During the Summer of 2022 the Electrical and Computer Engineering Department and the Frontier Institute for Research in Sensor Technologies (FIRST) at the University of Maine will offer the opportunity for a limited number of highly qualified undergraduate students to participate in research under the guidance of various faculty in the area of sensor science and engineering.  This program is sponsored by the National Science Foundation, and awards the participating student a stipend of $750/week for a period of ten weeks. On campus housing will be provided. Six undergraduate credits will be awarded to the student for his/her undergraduate research participation.  Women, minorities and/or handicapped are strongly urged to apply to the program.

Activities:
Students will be involved in fundamental and applied sensor research in a new engineering science research building where they will work with state-of-the-art research equipment and facilities.  They will interact with faculty members, research scientists, and graduate students for guidance and consultation throughout the 10-week period.  At the completion of the program, students will write a final report and give an oral seminar.
Possible Research Areas Include:
Nanoscale materials for sensors
Piezoelectric Sensors
Microelectromechanical Systems (MEMS) and Nano Sensors
Biological and Environmental Applications
Biological and Chemical Sensors
Wireless sensor networks
Big Data: Sensor Data Fusion
Eligibility:
U.S. citizen or permanent resident
Current first, second or third year undergraduates.
Award Includes:

$7,500 stipend
6 academic credits for (i) INT 398 Undergraduate Research Participation, and (ii) ECE 465 Introduction to Sensors.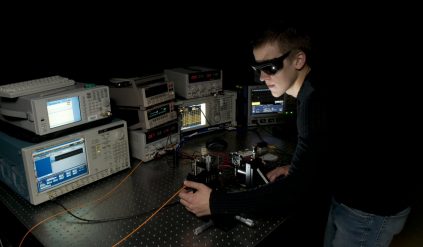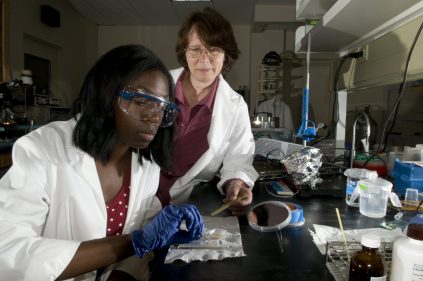 Contact Information:
Nuri W. Emanetoglu
The University of Maine, 5708 Barrows Hall, Orono, ME  04469-5708
Phone: 207-581-2233, Fax 207-581-4531
Email: nuri.emanetoglu@maine.edu