Scalable and Portable Infrastructure for Cybersecurity Education (SPICE)
---
---
SPICE is a cybersecurity education platform currently in development. Preliminary development has been limited to support a small set of scenarios.
SPICE resources are leveraged by the UMaine Cybersecurity Team(umcst.maine.edu) in order to conduct cybersecurity lab tutorials and competition preparation activities. Scenarios such as "Skyflare" have been designed and supported through SPICE to mimic interactive red (attacker) and blue (defender) team cybersecurity competition environments. In the "Skyflare" scenario, students are tasked with assessing the network environment for security risks, and addressing discovered vulnerabilities such as default credentials, unnecessarily open ports, backdoors, etc. All while fending off active red team attacks.
SPICE is also being tested as an integration into the `Foundations of Cyber Security" course being offered for the first time in the ECE department at the University of Maine by Professor Prabuddha Chakraborty.
Active Contributors:
Ben Grooms [Staff Supervisor, Information Security Analyst]

Nick Millett [Lead Undergraduate Contributor]

Ethan Woods [Undergraduate Contributor]

Brady Dube [Undergraduate Contributor]

Kobe Chasse [Undergraduate Contributor]
Advisors:
Prof. Prabuddha Chakraborty [Assistant Professor, Electrical and Computer Engineering, ASCC, University of Maine]

Prof. Xiaoli Yang [Professor, Computer Science, Fairfield University]
For more information about SPICE, please contact um.spicelab@maine.edu
---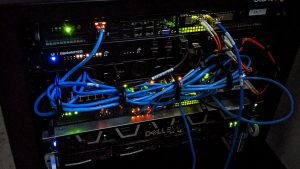 Data Center Platform (DCP)
The Data Center Platform is intended to function as stable infrastructure that focuses on persistent services that are better suited to be hosted on local equipment as opposed to a public cloud,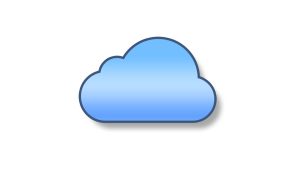 Public Cloud Platform (PCP)
The Public Cloud Platform is a design and set of tools that can be used to facilitate cybersecurity education activities. The PCP is intended to be portable to any public cloud provider, such as Amazon Web Services(AWS) and Microsoft Azure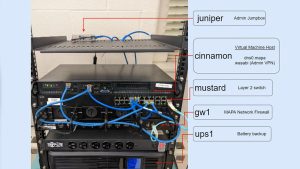 Mobile Access Platform (MAP)
The MAP is a design for a portable system that provides access to cybersecurity education resources.
The MAP design has been implemented on two systems, named MAP Allspice(MAPa) and MAP Basil(MAPb)
---